18-22 Greenside Place, EH1 3AA
Edinburgh Playhouse is the UK's largest all-seated theatre. It first opened in 1929, and since then it has hosted a wide range of artists, performers, and shows in just about every variety. With St Andrew Square tram stop a short distance away from the venue, getting there by tram couldn't be easier!
What's more, our 'Family Day Tripper' ticket offers value for money for families and groups travelling together to Edinburgh Playhouse. For only £8, it allows unlimited travel between Ingliston Park & Ride, which has free parking, and St Andrew Square for up to two adults and three children.
This ticket and other fantastic tram travel deals can be purchased from edinburghticket.com and downloaded onto a smart device or printed out to show our friendly staff.
Here's what to look forward to this month at the city's most iconic arts venue:
---
Image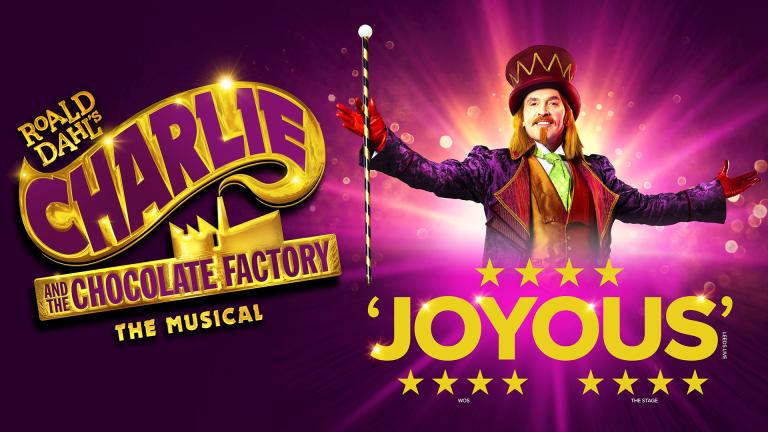 Charlie and the Chocolate Factory The Musical
Wed 29 March – Sat 15 April
Roald Dahl's Charlie and the Chocolate Factory – The Musical; the devilishly delicious tale of young golden ticket winner Charlie Bucket and the mysterious confectionary wizard Willy Wonka (Gareth Snook), will play at the Edinburgh Playhouse this year. Embarking on its first-ever UK & Ireland tour, this dazzling new production of the thriving West End and Broadway musical will take you to a world of pure imagination.
Gareth Snook's many West End theatre credits include Monsieur Andre The Phantom of the Opera, Les Miserables, Sunset Boulevard, Made in Dagenham, Aspects of Love, My Fair Lady, Assassins, and Company.
---
Image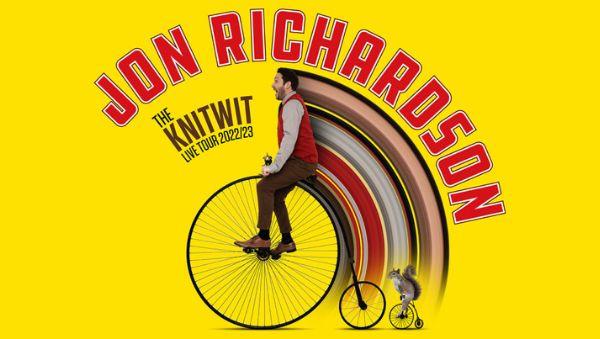 Thu, 20 April
Will the recycling be put out on the right day? Who is going to smooth over the top of the margarine? How many lights are on upstairs when everybody is downstairs? Watch Jon pretend that these aren't his foremost concerns as he leaves home on his first tour since the last one.
Best known as a team captain on 8 Out of 110 Cats Does Countdown (Channel 4), host of Dave's Ultimate Worrier, and upcoming sitcom Meet the Richardsons. As well as Would I Lie to You (BBC One), Have I Got News for You (BBC One), Michael McIntyre's Comedy Roadshow (BBC One), and Taskmaster (Dave).
---
Image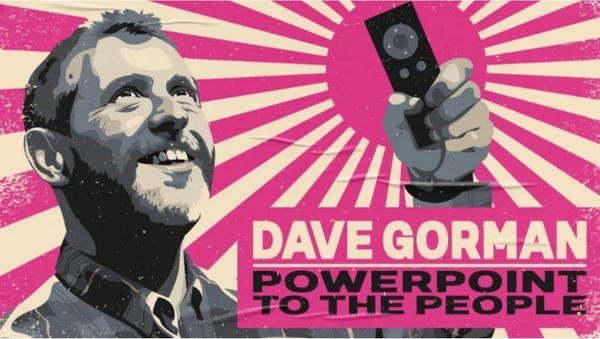 Dave Gorman: Powerpoint to the People
Sun 23 April
Dave Gorman, the man behind Dave TV's hit show Modern Life is Goodish as well as Are You Dave Gorman? And Googlewhack Adventure is back on the road with a brand new live show, Powerpoint to the People.
The 'high priest of the comedy Powerpoint talk' (The Times) is touring again – as much as anything to demonstrate that a PowerPoint presentation doesn't have to involve a man in a grey suit standing behind a lectern and saying 'next slide please'. We've all had enough of that, so let's put it all behind us and never speak of it again – there are far more important things to analyse. Well… they're more important in Dave's head anyway.
---
Image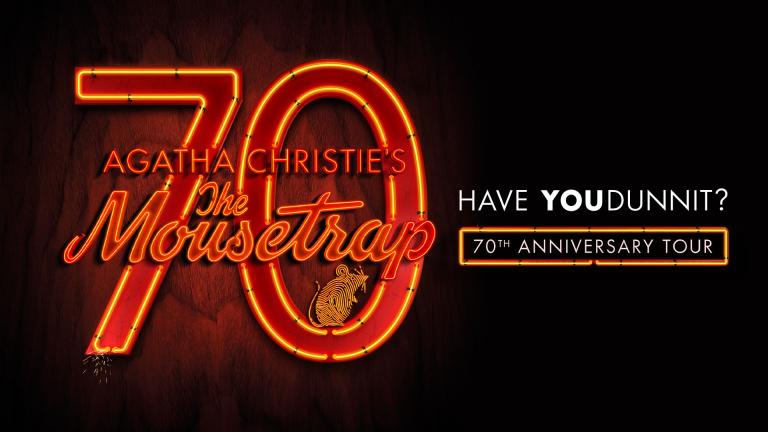 Tue 25 – Sat 29 April
Agatha Christie's The Mousetrap is the world's longest-running play. This thrilling West End production is the genre-defining murder mystery from the best-selling novelist of all time… case closed!
As news spreads of a murder in London, a group of seven strangers find themselves snowed in at a remote countryside guesthouse. When a police sergeant arrives, the guests discover – to their horror – that a killer is in their midst! Which one is the murderer? Who will be their next victim? Can you solve this world-famous mystery for yourself?
---
Image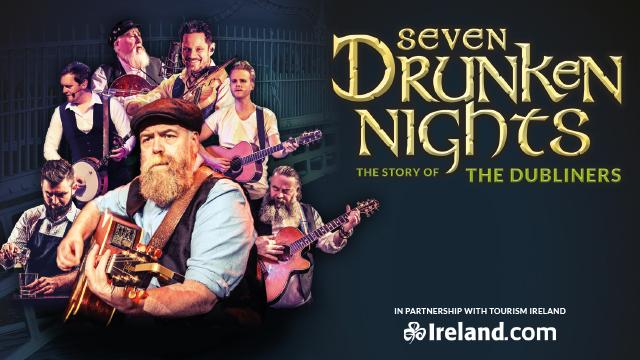 Seven Drunken Nights – The Story of the Dubliners
Sun 30 April
Direct from the West End and having sold out venues worldwide, Seven Drunken Nights – The Story of the Dubliners returns to theatres in 2023.
In partnership with Tourism Ireland and in association with legendary Irish pub O'Donoghue's, Seven Drunken Nights tells the story of a career spanning 50 years and invokes the spirit of Ronnie Drew, Luke Kelly, Barney McKenna, John Sheahan, Ciaran Bourke, and Jim McCann. This hugely talented cast of musicians and singers brings this iconic group's music back to life.