We want to make travel on our trams as easy as possible for everyone.
Tram stops accessed via gently sloping ramps or lifts make getting to the platform straightforward. And every one of our modern, low-floored trams is 100% wheelchair accessible. All trams feature:
Low entrances throughout the vehicle
High visibility handrails
Two dedicated wheelchair/buggy spaces per tram
Dedicated disabled priority seats
Passenger alert buttons signposted in Braille for blind and partially sighted tram users
Image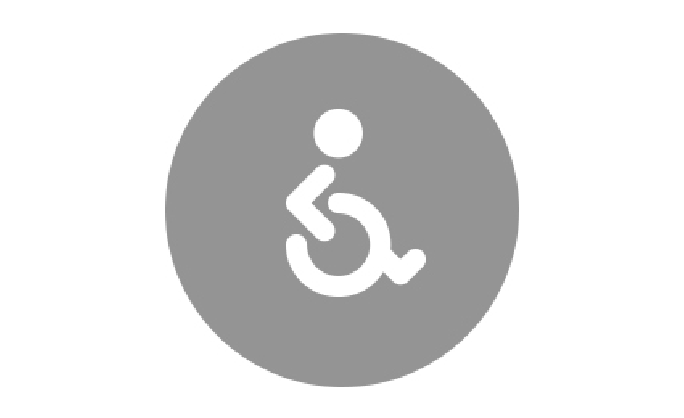 Wheelchair users
When using our trams, please enter the middle carriage, which has dedicated disabled access – a wheelchair symbol on the tram stop platform indicates where to wait. When onboard please park in the wheelchair space, with the back of the wheelchair facing the wheelchair cushion and apply the brake. When you want to leave the tram, ring the bell so the driver can give you extra time to do so. 
Image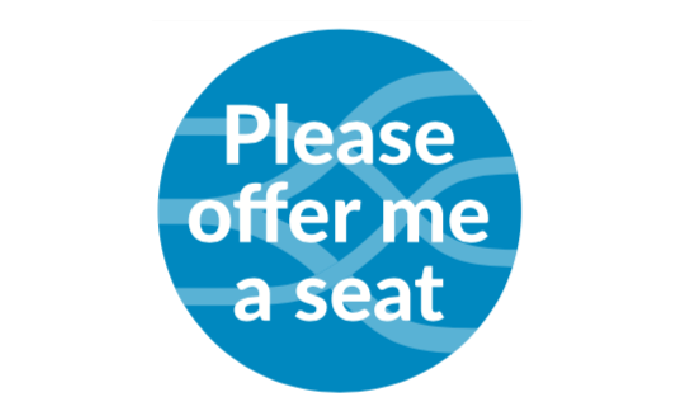 Priority customers
We understand not all customers find it easy to stand for the duration of their journey. Therefore, we offer priority pin badges to help customers communicate their needs and access a priority seat. The badge does not guarantee a seat will be made available but it can help avoid conversation some of our customers find awkward. A badge can be requested by contacting us through Customer Relations.
Image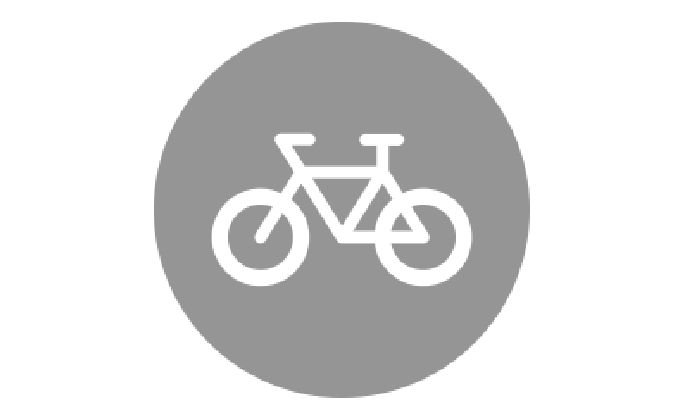 Bicycles
Up to two bicycles may be carried on trams at the discretion of the on board staff. Cyclists should board at the centre section. Once on board, cyclists must take guidance from staff and remain with their bicycles at all times. Restrictions apply on peak services (Monday to Friday 07:30-09:30 & 16:00-18:30), throughout the Edinburgh Festival in August or any pre-publicised events.
Image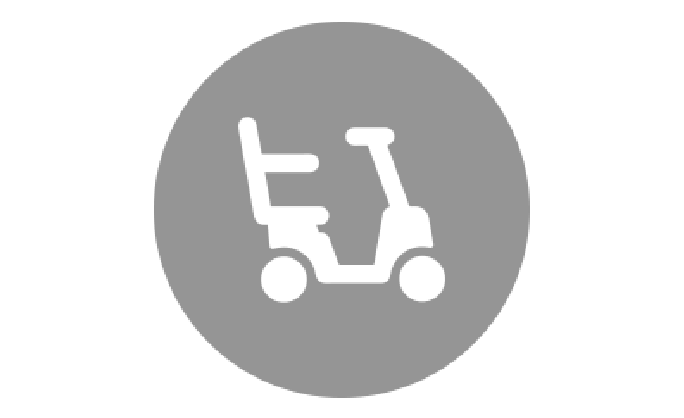 Mobility scooters
Customers are able to travel with certain mobility scooters on our tram services. To ensure the safe operation of mobility scooters, a permit scheme is in place. There are two disabled priority bays per tram and carriage of mobility scooters is at the discretion of on board staff. If you hold a valid Scottish National Entitlement Card (SNEC) or a Disabled Person's Blue Badge parking permit you are eligible to apply for a permit. If you are unsure and would like to check if you qualify, please contact Customer Relations on 0131 338 5780.
How to apply for a mobility scooter permit
An application form must be completed in order to process the permit. You have several options:
Telephone: call us and we'll talk you through the application form.
Online: download the form from our website and email or post the completed form.
In person: visit us at one of the Transport for Edinburgh TravelHubs, Park & Ride Kiosks or our Information Lounge at the Edinburgh Airport tram stop.
The assessment will ensure your mobility scooter meets the following criteria:
Class 2 mobility scooter
maximum 1200mm long and 700mm wide
maximum 1200mm turning radius
Upon successful assessment, your permit will be posted directly to your home address within 10 working days. The permit should be presented our on board colleagues.
Mobility Application Form
In a rush? Please email our Customer Relations team your completed application form, if approved they will email your permit back to you.
Customer Relations & Lost Property: 0131 338 5780
mticket enquiries: 0131 475 0110*
Ridacard & citysmart enquiries: 0131 554 4494*
*Answered by our sister organisation, Lothian Buses.
Text 'TRAM' followed by your message to 82228.
You will be charged your standard network rate message.
Edinburgh Trams, Customer Relations, 1 Myreton Drive, Edinburgh, EH12 9GF