Scottish National Entitlement Card
Do you hold a Scottish National Entitlement Card valid for travel? Did the City of Edinburgh Council issue it? If the answer to both questions is yes, you can travel for free on Edinburgh Trams.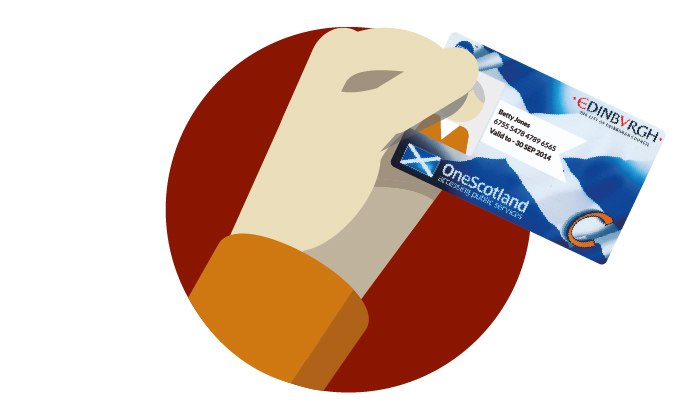 Please note, Scottish National Entitlement Cards that do not have City of Edinburgh Council as the issuing Local Authority are not valid on tram services.
However, blind or visually impaired holders of Scottish National Entitlement Cards issued by other local authorities can also travel free on trams.
The City of Edinburgh Council's local concessionary travel scheme for trams applies to the whole tram route– including journeys to and from Edinburgh Airport. If your card has a '+1' entitlement, a companion can travel with you on the same journey for no charge.
---
How to travel for free
Before getting on a tram, place your valid Scottish National Entitlement Card on the platform validator.
Image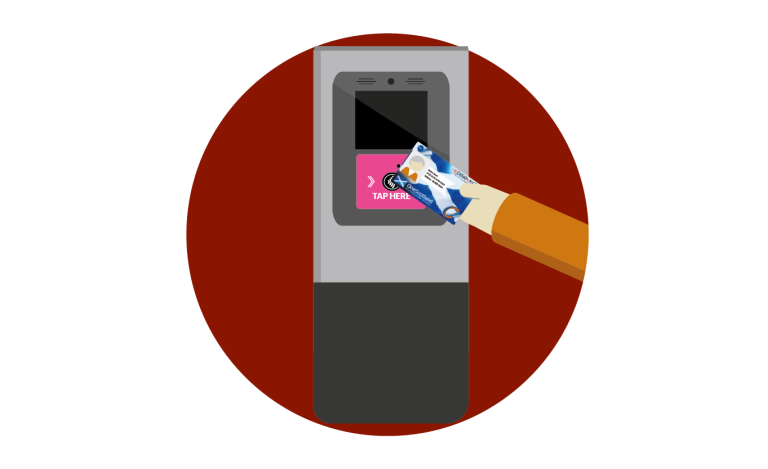 If your card has a +1 entitlement and a companion is travelling with you, you must select this by pressing the relevant button on the ticket validation machine.
You must validate your card before you board. If you don't, you will have to pay the On-board fare. You must board within 30 minutes of validation.