Edinburgh is known for constantly hosting worldwide festivals and events - from iconic exhibitions and street performances to live concerts and hilarious comedy shows, thousands of people visit Scotland's capital city all year round to discover what the excitement awaits. With trams from every seven minutes throughout the day, as well as a whole range of ticket options, the city's award-winning tram operator is a quick and reliable way to travel to and from most venues. Here are the highlights of January and the nearest tram stops.
---
Image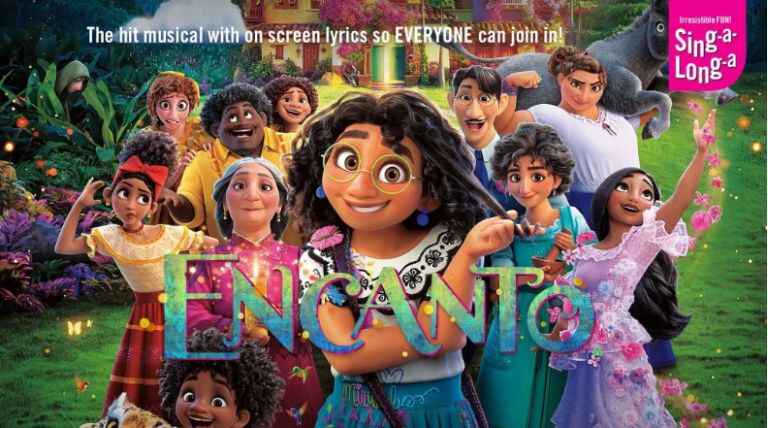 Sat, Jan 14
13:00
Edinburgh Playhouse, 18-22 Greenside Place, Edinburgh EH1 3AA
A 5-minute walk from St Andrew Square tram stop.
Cheer on Mirabel as she tries to save the magic surrounding the Encanto. Sing your heart out with our live host, who will teach you some dance moves, help you create some magic and show you how to use your free props bag. For those of you not familiar with Encanto, it is a tale of the Madrigals; an extraordinary family who live hidden in the mountains of Colombia in a charmed place called the Encanto.
The magic of Encanto has blessed every child in the family with a unique gift – every child expects Mirabel. However, she soon may be the Madrigals' last hope when she discovers that the magic surrounding the Encanto is now in danger.
It couldn't be easier or more fun! The first rule of Sing-a-long-a is there are no rules! Fancy dress is strongly encouraged and full audience participation essential. You, the audience, are the stars!
---
The Elvis Years – The Story of the King
Sun, Jan 15
19:30
Usher Hall, Lothian Rd, Edinburgh, EH1 2EA
A 5-minute walk from West End tram stop. 
The Elvis Years is an outstanding musical production which brings to the stage the incredible and compelling story of the 'King of Rock and Roll' – Elvis Presley.
Join Mario Kombou (Jailhouse, West End), our all-star band and our award-winning singers for an unforgettable journey through over 50 golden greats spanning over three decades – from the early Sun Records hits to the majestic Las Vegas performances, via The Jordanaires, the army years, authentic re-creations from the Hollywood movies and the stunning 68 TV special.
With nostalgic film footage and over 12 costume changes, this glittering two-hour production features classic hits including That's Alright Mama, Suspicious Minds, It's Now or Never, Heartbreak Hotel, Blue Suede Shoes, Hound Dog, Love Me Tender, If I Can Dream and many more!
---
Image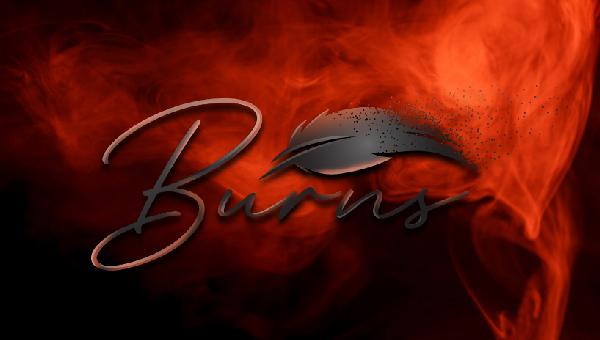 Fri, Jan 20; Sat, Jan 21
Fri and Sat at 19:30
Sat at 14:30
Edinburgh Playhouse, 18-22 Greenside Place, Edinburgh, EH1 3AA
A 5-minute walk from St Andrew Square tram stop. 
Robert Burns is alive and well and living in the modern world! A genius with weakness? Yes. A womaniser, yes, but a cheat, no. Gifted, passionate and flawed, this farmer's son wants to make his father proud but is pulled between a life of duty and the calling of his creative destiny.
When his musical masterpiece written for 'The King of Pop' thrills the world, the fame Robert earns burns brightly… his new social media virality shinning on both the light and the dark of his deeds; ultimately sparking a return to his roots to reach his salvation.
Hilarious, harrowing and heart-warming, Burns gives you an inside view of the man you raise a glass to – for auld lang syne! Written by Scottish composer, musician, and playwright Tish Tindall, this musical is an evolution of a Burns project now over 30 years in the making, first premiering in Hollywood as the Michael Jackson and David Gest collaboration Red Red Rose.
Helmed by Tish Tindall as the Narrator and featuring an all-female cast with the bard himself, Burns with a debut at the Edinburgh Playhouse on January 20.
---
Image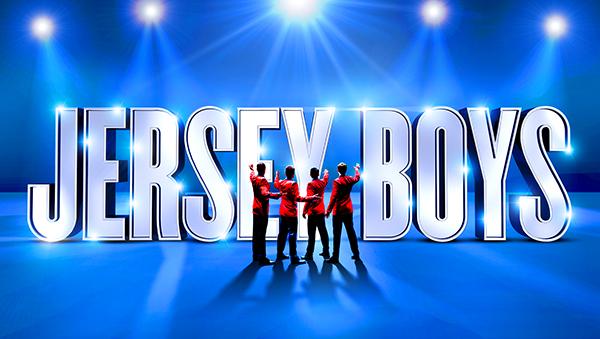 Tue, Jan 24; Sat 4 Feb
Various times
Edinburgh Playhouse, 18-22 Greenside Place, Edinburgh, EH1 3AA
A 5-minute walk from St Andrew Square tram stop. 
They were just four guys from Jersey until they sang their very first note. They had a sound nobody had ever heard… and the radio just couldn't get enough of. But while their harmonies were perfect on stage, off stage it was a very different story – a story that has made them an international sensation all over again. The show features all their hits including Sherry, Big Girls Don't Cry, Oh What A Night, Walk Like A Man, Can't Take My Eyes Off You, and Working My Way Back To You.
Go behind the music and inside the story of Frankie Valli and The Four Seasons in the Olivier Award-winning, original Broadway sensation, Jersey Boys. From the streets of New Jersey to the Rock and Roll Hall of Fame, this is the musical that's too good to be true.
---
Edinburgh Trams is the award-winning operator of the city's tramway and information about its wide range of ticket offers can be found here.