From dazzling theatre performances and awe-inspiring exhibitions to great festivals and street parties, Edinburgh hosts a wide range of activities during the summer. With services running from every seven minutes between Edinburgh Airport and St Andrew Square, the tram is one of the easiest ways to travel to and from the city centre where most events take place. Here are the highlights of the next few days as well as the nearest tram stops.
---
Image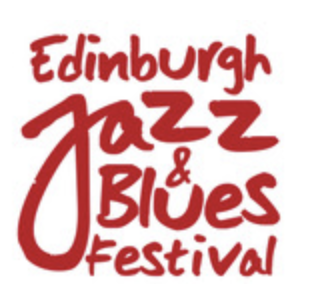 Edinburgh Jazz & Blues Festival
Friday, July 15 to Sunday, July 24
Various locations and times
Princes Street and St Andrew Square tram stops for most venues.
Founded in 1978, Edinburgh Jazz & Blues Festival is now one of the largest and most respected festivals in Europe. It hosts over 130 concerts over the city and presents a programme that spans the entire history of music, from ragtime and modern jazz to Chicago blues and beyond.
Saturday, July 16
13:00 - 16:00
The Grassmarket
A 12-minute walk from Princes Street tram stop.
After a two-year absence, the Grassmarket will yet again become home to the biggest party in Scotland's capital city with multiple stages, non-stop entertainment, and a host of bands. This year's packed programme includes 'After Hours', 'Brass Gumbo', 'Hamish McGregor', 'Awkward Family Portraits', 'Dope Sick Fly', 'Cow Cow Boogie', and 'Al Hughes'.
---
Friday, July 15 to Sunday, July 17
Fri and Sat at 19:00
Sat and Sun at 13:00
Edinburgh Playhouse, 18-22 Greenside Pl, Edinburgh, EH1 3AA
A 5-minute walk from St Andrew Square tram stop. 
Mrs Brown's Boys success has been nothing short of incredible. Voted the No. 1 Sitcom of the 21st century, awards include 5 BAFTAs, 4 National Television Awards, 3 TV Choice Awards, 4 IFTA awards, 3 TV Times Awards as well as RTS, TRIC, and National Comedy Awards.
---
Image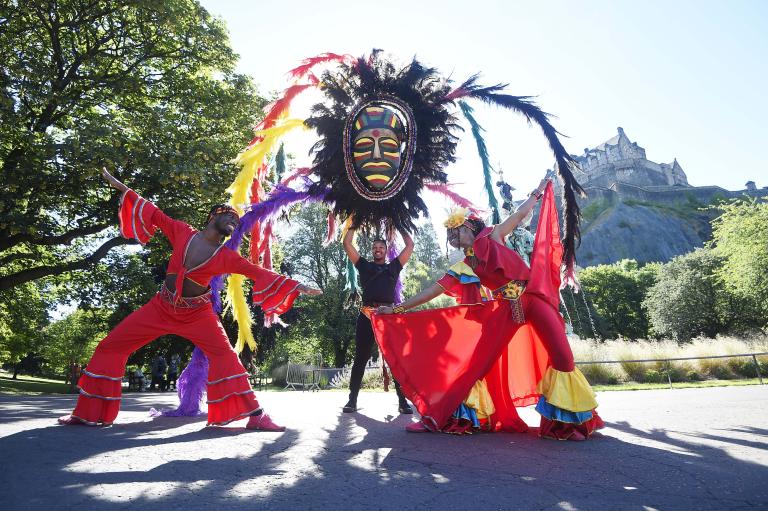 Sunday, July 17
13:00 - 18:00
Princes Street
West End tram stop.
With over 800 carnival performers, the parade along Princes Street will bring a spectacle of music, dance, costumes, puppets, circus, and acrobatics. Sounds will beat from the stage of the Ross Bandstand in Princes Street Gardens, opening with 150 drummers and closing with one of the UK's finest reggae artists, Tippa Irie.
To make way for the stunning street celebrations, trams will be running to and from the West End only during the parade. The last full departure from Edinburgh Airport will be at 11:03 and the last full departure from St Andrew Square will be at 11:47. Full route services will commence again no later than 14:40 from Edinburgh Airport and 15:24 from St Andrew Square.
---
Sunday, July 17
10:00 - 17:00
Royal Highland Centre, Ingliston, Newbridge, EH28 8NB
A 25-minute walk from Ingliston Park & Ride tram stop.
The Scottish Festival of Motoring event promises to be exciting and entertaining with various displays, including Club Cars/Groups, Show Vehicles, Modified Cars, Classic and Retro Cars, Motorcycles, and so much more. In addition, there will also be Daring Stunts, Supercar Passenger Experience, and Demos, along with different activities for children which makes this a must-go event for all the family.
---
Image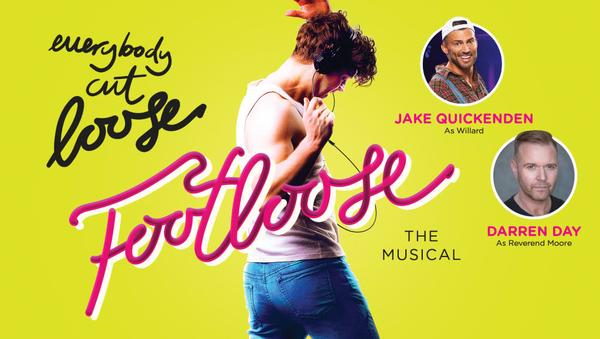 Tuesday, July 19 to Saturday, July 23
Tue - Sat at 19:30
Wed and Sat at 14:30
Edinburgh Playhouse, 18-22 Greenside Pl, Edinburgh, EH1 3AA
A 5-minute walk from St Andrew Square tram stop.
Following two critically acclaimed tours and West End run, Footloose is back and better than ever. The show will be performed by the incredible Jake Quickenden and the legendary Darren Day (TV personality and star of numerous West End and National tours such as 'Mame', 'Joseph and the Amazing Technicolour Dreamcoat', 'Priscilla Queen of the Desert', and 'Grease and Summer Holiday').
---
Image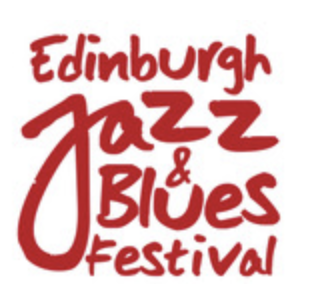 Francesco Zampini at The Edinburgh Jazz & Blues Festival
Friday, July 22
21:00 - 23:00
1A Chambers Street, Edinburgh, EH1 1HR
A 15-minute walk from Princes Street tram stop.
The Italian guitarist has a big ambition with his music and always pulls it off. This vigorous quintet includes a fiery, solid, and muscular rhythm section playing grand sweeping statements with long arching melodies from contemporary African American jazz to hard bop.
---
Edinburgh Trams is the award-winning operator of the city's tramway and information about current tram travel deals can be found here.