A striking fusion of arts and culture, Edinburgh's summer programme attracts thousands of people each year. From dazzling opera concerts and iconic exhibitions to memorable poetry readings and street performances, roads around Edinburgh are expected to be extremely busy on the days these events take to the stage. But festival-goers can avoid the hassle of finding a parking spot in the city centre by taking the tram! With services running from every seven minutes between the airport and St Andrew Square, the tram offers value-for-money travel for those planning a day out across different venues. Here are the highlights of this week as well as the nearest tram stops.
---
The First Edinburgh Music Festival 1815 - a guided walk
Various times and dates
Greyfriars Kirkyard, 16A Candlemaker Row, Edinburgh, EH1 2QE
A 15-minute walk from Princes Street tram stop.
In conjunction with this summer's exhibition at The Georgian House Edinburgh, join Edinburgh-based Blue Badge Tourist Guide Alistair Hector on a guided walk visiting sites associated with the city's first Music Festival and its co-founder Feliz Yaniewicz.
Alistair has designed a walk to complement the exhibition 'Music and Migration in Georgian Edinburgh: The Story of Feliz Yaniewicz', which runs at the Georgian House from 25 June to 22 October 2022.
---
Saturday, August 27
Kick-off 16:00
DAM Health Stadium, Roseburn St, Edinburgh, EH12 5PJ
Murrayfield tram stop right beside the stadium.
Scotland will host two Summer Test fixtures against USA and Spain at DAM Health Stadium in Edinburgh, ahead of traveling to New Zealand for the Rugby World Cup in what will be their first appearance at the tournament in 12 years. The Summer Tests are your opportunity to watch the team in action at home and send them off to New Zealand in style.
---
Image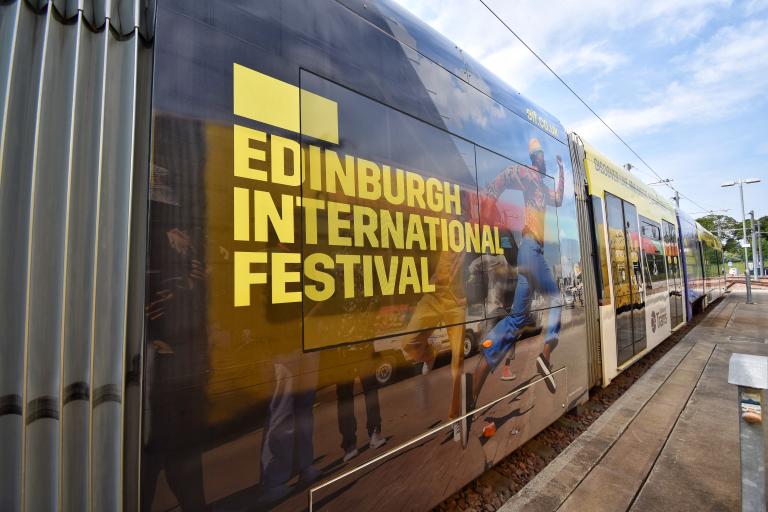 Saturday, August 27
15:00
Edinburgh Playhouse, 18-22 Greenside Pl, EH1 3AA
Watch live from Princes Street Gardens
St Andrew Square and Princes Street as the nearest tram stops.
Yannick Nézet-Séguin, conductor of The Philadelphia Orchestra, has created a special family-friendly programme that includes, among others, beloved arias from Gershwin's 'Porgy and Bess' and Puccini's Gianni Schicchi, the finale of Beethoven's Seventh Symphony and Carlos Simon's 'Fate Now Conquers', inspired by an entry from Beethoven's journal.
The concert will also be relayed live to the Ross Bandstand in Princes Street Gardens. The first 100 people to attend the live unticketed relay in the Gardens will receive a free snack pack, supplied by the International Festival's official partners The Pantry and Bon Accord.
---
Tuesday, August 30
20:30
Ukrainian Community Centre, 14 Royal Terrace, Edinburgh, EH7 5AB
A 15-minute walk from St Andrew Square tram stop.
A series of tour dates for Fleet Foxes was announced a short time ago for later this year in the United Kingdom and Europe behind their 2022 album 'Shore'. The artists have said they are delighted to be included in September's programme which is set to be a total success.
---
Image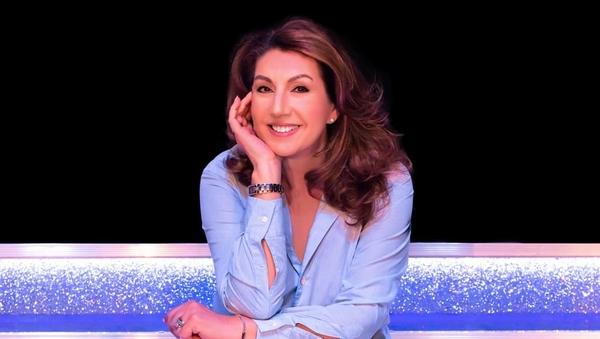 Friday, September 2
19:30
Edinburgh Playhouse, 18-22 Greenside Pl, EH1 3AA
A 5-minute walk from St Andrew Square tram stop.
The BAFTA award-winning star always delivers phenomenal shows along with her fantastic live band and backing singers. With stunning production and songs played from her new hit album 'Let the Light in', this concert promises to be the best one yet.
After her sell-out tours of 2018, 2019, and 2021, you'll need to book early to secure your seat for this fabulous evening of music and laughter.
---
Edinburgh Trams is the award-winning operator of the city's tramway and information about current travel deals can be found here.