An incredible fusion of arts and culture, Edinburgh's summer programme attracts thousands of people each year. Roads around Edinburgh are expected to be extremely busy throughout the festival season this month, from spectacular opera concerts and iconic exhibitions to memorable poetry readings and street performances. But visitors to the events can avoid the hassle of finding a parking spot in the city centre by taking the tram! With services running from every seven minutes between the airport and St Andrew Square, the tram offers value-for-money travel for those planning a day out across different venues. Here are the highlights of this week as well as the nearest tram stops.
---
Edinburgh International Book Festival
Saturday, August 13 - Monday, August 29
Various times and locations
City centre tram stops for most venues.
The Edinburgh International Book Festival is the largest public celebration of the written word in the world. Every August, they bring around 700 writers and thinkers from across the planet to rub shoulders with the audience. Discussion, performance, and interactive events have become prominent features of the festival while complementing the more traditional interview-style conversations and readings. At the heart of the Book Festival's activity is an integrated approach to creative learning and education, with the aim of expanding participation in democratic discussion, fostering a love of reading and developing engaged, knowledgeable audiences of all ages and backgrounds.
---
Saturday, August 13
20:30
Ukrainian Community Centre, 14 Royal Terrace, Edinburgh, EH7 5AB
A 15-minute walk from St Andrew Square tram stop.
North Sea Gas are a much-travelled professional trio. They return to their native city to sing songs old and new from past and present albums, playing guitars, banjo, fiddle, bouzouki, bodhran, and three-part harmonies. With a good sprinkling of humour, they ensure an entertaining show of Scottish folk music. A night to remember!
---
Sunday, August 14
20:00
The Queen's Hall, 85-89 Clerk St, Edinburgh, EH8 9JG
St Andrew Square as the nearest tram stop. 
With a repertoire of unforgettable songs such as 'Meet Me on The Corner', 'Fog on The Tyne', and 'Run for Home', Lindisfarne's power to galvanise festival and concert audiences remains undimmed and is guaranteed to get the crowd on their feet and singing along.
---
Dean Friedman - American Lullaby
Wednesday, August 17 - Sunday, August 21
19:30
St Andrew's and St George's West, 13 George St, Edinburgh, EH2 2PA
A 10-minute walk from St Andrew Square tram stop. 
Every song is a classic! Hailed by critics and fans alike as one of the finest songwriters of his generation, Friedman has achieved legendary, pop-icon status for chart-topping hits: Ariel, Lucky Stars, Lydia, Woman of Mine, Rocking Chair, McDonald's Girl, and more. Catch this legendary singer/songwriter for an unforgettable evening of funny, profound, heartfelt stories and songs.
---
Image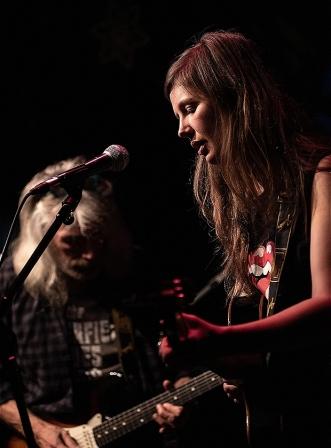 Wednesday, August 17
21:00
Edinburgh International Conference Centre, The Exchange, 150 Morrison St, Edinburgh, EH3 8EE
A 15-minute walk from St Haymarket tram stop.
Gutsy, jazzy, roots rock from Edinburgh band who sound like they have been lurking on the dark side of Memphis, with a blistering guitar, sparkling percussion, and classy, smoky vocals. Original songs delivered with fiery panache. Fronted by the dynamic Liz Jones, a surprisingly unique and gripping vocalist, they enjoy national radio, sell-out shows, and great reviews.
---
Image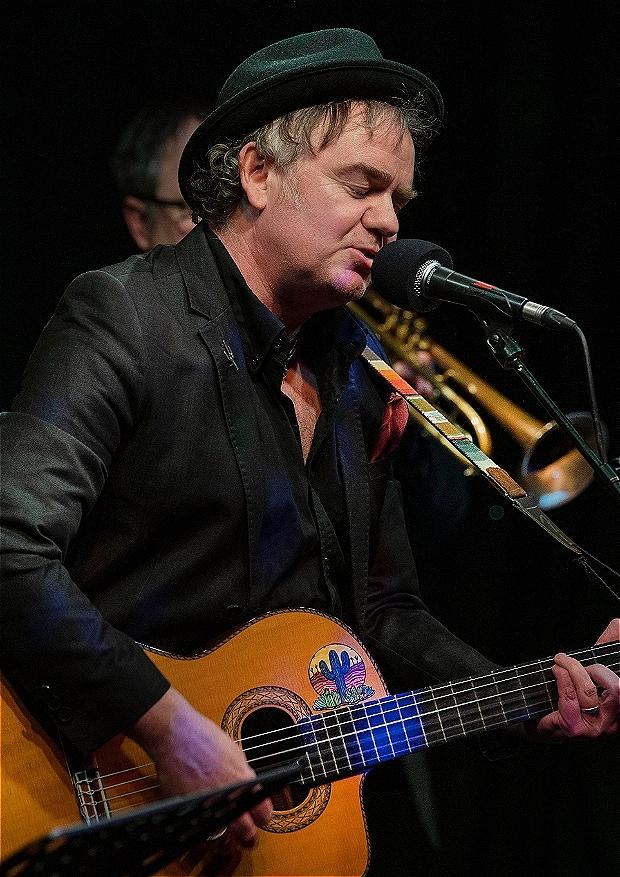 Thursday, August 18
19:30
Edinburgh International Conference Centre, The Exchange, 150 Morrison St, Edinburgh, EH3 8EE
A 15-minute walk from St Haymarket tram stop.
Let award-winning Scottish troubadour and band (with special guest Kirsten Adamson, daughter of Big Country's Stuart) transport you to a sepia-stained cantina with songs from his acclaimed new Sinner's 'Shrine' album recorded with musicians from Calexico.
A unique blend of Scottish roots and Americana, with added desert noir. A multi-talented band including bass, electric guitar, and trumpet with Dean's searingly soulful voice upfront, conjure the magic of the US desert states infused with Scotland's post-industrial heartland.
---
Edinburgh Trams is the award-winning operator of the city's tramway and information about current travel deals can be found here.