The Edinburgh Playhouse opened in 1929; since then, it has hosted some of the world's biggest music and stand-up comedy acts including Elton John, The Who, Nick Cave, Kevin Bridges, Tim Minchin, and international hit musicals such as The Phantom of the Opera, We Will Rock You, Wicked, Matilda, and Disney's The Lion King.
With services running between the city's airport and Newhaven, and with the Picardy Place stop just a very short distance away from the Edinburgh Playhouse, taking the tram to get there couldn't be easier or more convenient. Here are the highlights of this month, and further information on tram tickets can be found here.
---
Image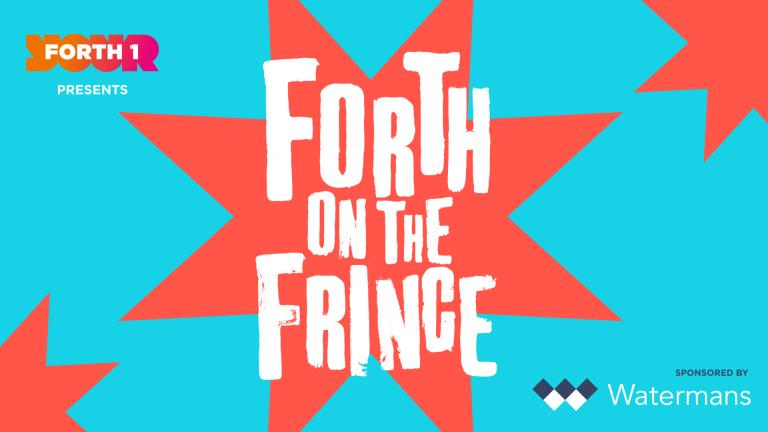 Forth on the Fringe
Fri 4 Aug – Sat 5 Aug
Forth on the Fringe is the largest event of Fringe entertainment available at this year's festival. Featuring a selection of some of the biggest names in comedy hosted by Forth 1's breakfast show. Previous guests who have appeared are Adam Hills, Jason Byrne, KT Tunstall, Ruby Wax, Frisky and Mannish, Lucy Porter, Jim Jeffries, and many more.
---
Image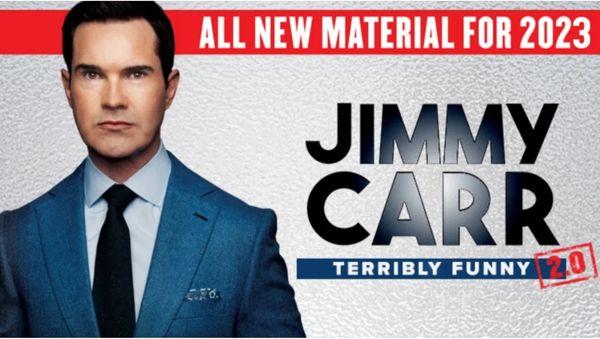 Jimmy Carr – Terribly Funny 2.0
Mon 7 Aug
Jimmy's show contains jokes about all kinds of terrible things.
Terrible things that might have affected you or people you know and love.
But they're just jokes – they are not the terrible things.
Having political correctness at a comedy show is like having health and safety at a rodeo.
---
Image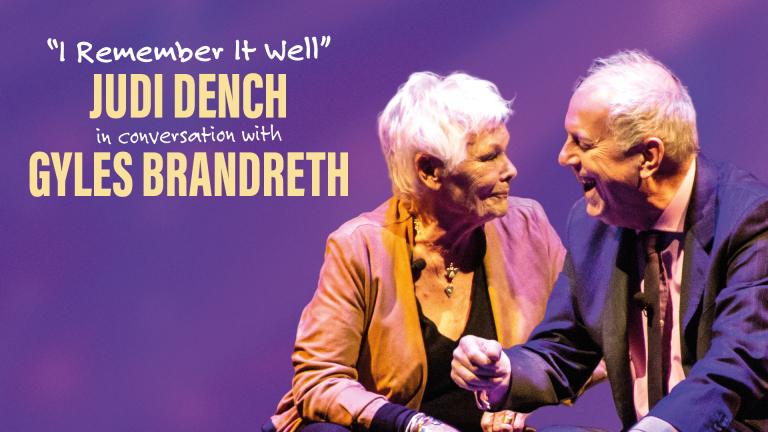 I Remember It Well! Judi Dench in conversation with Gyles Brandreth
Tue 8 Aug
On stage – in person – for one special performance the great Dame Judi Dench and Gyles Brandreth bring their West End sell-out show to Edinburgh. Quite simply, it's the story of her life!
Presented by Fane, Dame Judi joins her friend Gyles on a roller-coaster trip down memory lane as together they explore the legendary actress's extraordinary life, from her childhood in York in the 1930s to her latest Oscar nomination in 2022.
You can expect moments from Shakespeare and anecdotes galore – stories, sonnets, and surprises – in what promises to be a two-hour party of a lifetime.
---
Image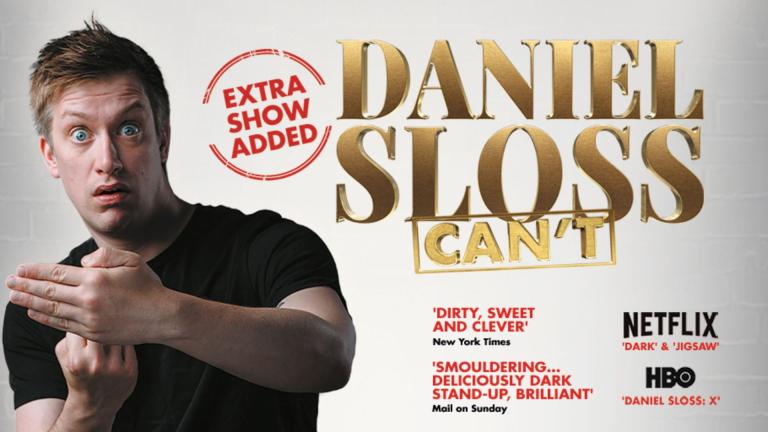 Daniel Sloss: Can't
Wed 9 Aug – Thu 10 Aug
Daniel Sloss has sold out seven New York off-Broadway seasons, appeared on U.S. TV's 'Coman' ten times, broken Edinburgh Festival Fringe box office records and toured in 53 countries (so far…!).
His previous smash-hits include 'HUBRiS' (the biggest global comedy show for most of 2021 as reported in Pollstar) and the acclaimed, ground-breaking 'X' (which played a staggering 300 performances world-wide, including throughout 35 European countries, UK, North America, Australia, Hong Kong, Japan, and with sold-out additional seasons in New York and Los Angeles. The live concert film of 'X' was released nationwide at Vue, becoming the first comedy special to have a UK cinematic premiere.
---
Image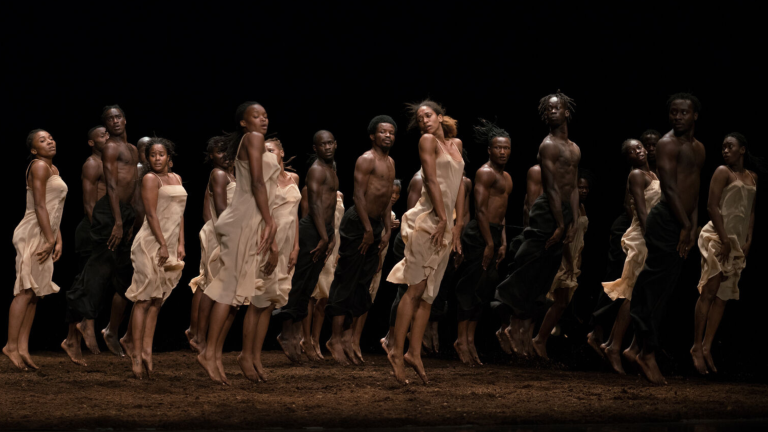 Edinburgh International Festival – The Rite of Spring / common ground[s]
Thu 17 Aug – Sat 19 Aug
Dancers from across Africa perform Pina Bausch's acclaimed choreography of The Rite of Spring in a double bill with the duet common ground[s] by Germaine Acogny and Malou Airaudo.
The UK premiere of Pina Bausch's The Rite of Spring was performed in 1978 at the International Festival. This year, it returns with the original choreography and a cast of 34 specially assembled dancers from 14 African countries. In this pioneering work, on an earth-covered stage, dancers clash and engage in a wild and poetic struggle to the music of Igor Stravinsky. Discover more about The Rite of Spring in our blog 'What is The Rite of Spring all about?'
To open the evening, the new work common ground[s] is performed and created by two remarkable women: Germaine Acogny, the 'mother of contemporary African dance' and Malou Airaudo, who has performed leading roles in many of Bausch's early works. This is the duo's first collaboration; a poetic and tender piece that examines their shared histories and emotional experiences.
---
Image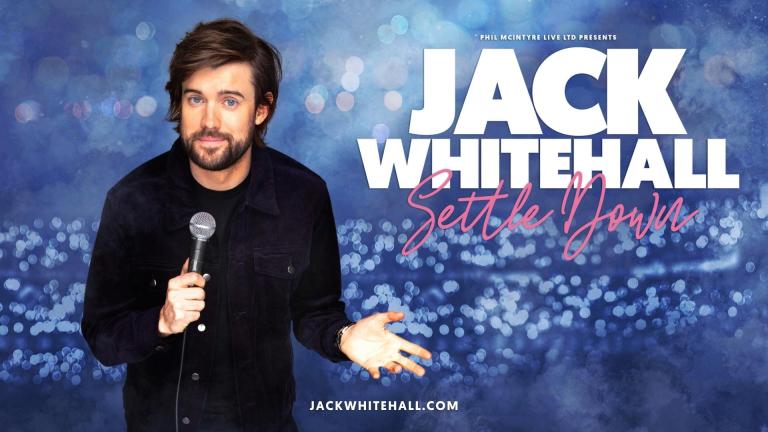 Jack Whitehall: Settle Down
Sun 20 Aug
International comedy superstar Jack Whitehall is back with his highly anticipated new live show. Following three complete sell-out arena tours Jack is eager to get back on the road doing what he does best – delighting audiences!
Jack says: "This is my most personal show yet, with plenty of material about the big changes that have happened in my life. It's about my struggle to settle down gracefully. I've got a long-term partner, a ridiculous dog and am now hurting towards middle aged without a clue. It's about a foppish man-child's cack-handed attempt at adulting!"
---
Image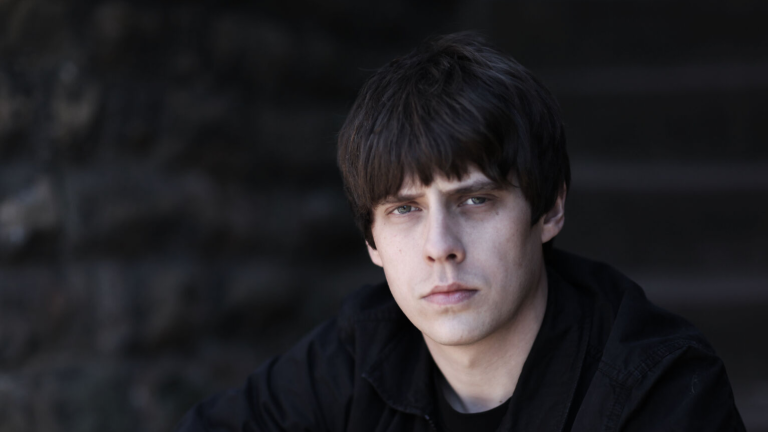 Edinburgh International Festival – Jake Bugg
Wed 23 Aug
Jake Bugg's indie-pop sound has thrilled UK audiences for a decade, with poignant lyrics and catchy guitar riffs.
Singer-songwriter Jake Bugg makes his Festival debut in 2023, bringing his 'distinct no-nonsense charm' (Vinyl Chapters) to indie folk and indie pop music. His eponymous debut album took the UK Album Charts by storm in 2012, winning the Brit Award for Best Breakthrough Artist with sounds inspired by Oasis, the Arctic Monkeys, and Bob Dylan.
After forays into acoustic and bluegrass sounds, his 2021 release Saturday Night, Sunday Morning brings back the beloved 'infectious guitar riffs and clever introspective lyrics, which are perfectly paired with powerful atmospheric choruses' (Vinyl Chapters), for his 'most zestful record to date' (Far Out Magazine).
---
Image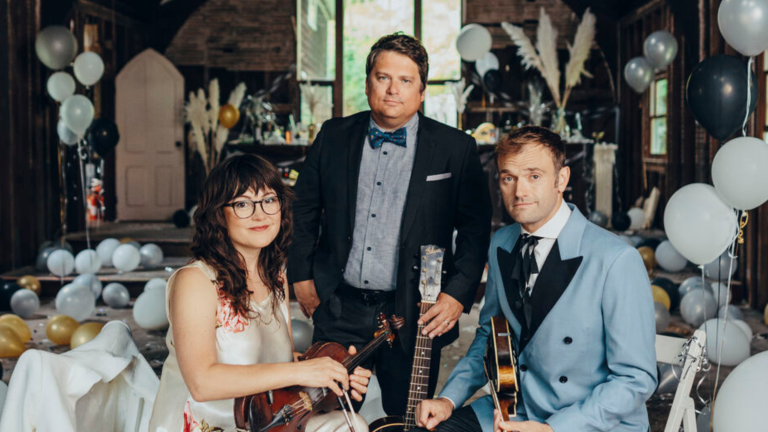 Edinburgh International Festival – Nickel Creek
Thu 24 Aug
Nickel Creek is mandolinist Chris Thile, violinist Sarah Watkins and guitarist Sean Watkins. Together a sum of more than their staggering parts, the trio revolutionised bluegrass and folk in the early 2000s and ushered in a new era of what we now recognise as Americana music. After a nine-year absence, the Platinum-selling, Grammy Award-winning trio released the highly-anticipated album, Celebrants.
The result is perhaps the most audacious yet accessible release of the trio's 34-year career. The entire enterprise is shot through with the trio's virtuosic picking and shiver-inducing harmonies. The lyrics-addressing love, friendship, time, and the universal travails of travel-combine the poetic and plain-spoken, hitting a sweet spot of ethereal and relatable as bridges are built, crossed, burned, and rebuilt. An album 'to return to again and again' (Holler).
---
Image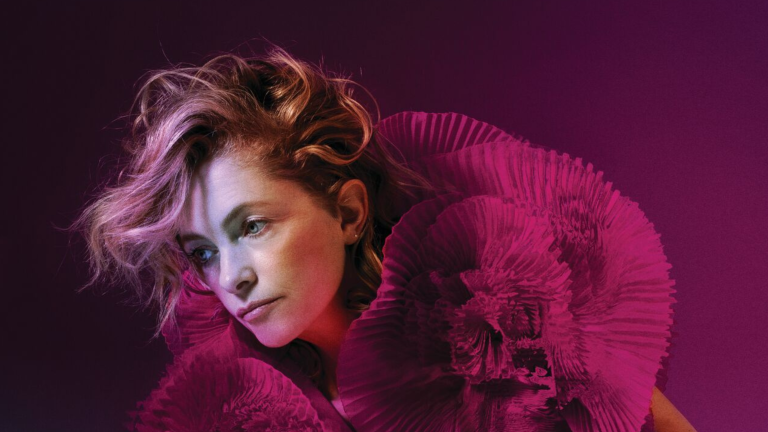 Edinburgh International Festival – Alison Goldfrapp
Fri 25 Aug
Best known as one half of iconic duo Goldfrapp, Alison Goldfrapp comes to the Festival to perform her debut solo album The Love Invention alongside some classic hits. As a synth-pop duo, Goldfrapp went from strength to strength – from their first album getting nominated for a Mercury Prize to receiving countless Grammy and Brit nominations – and now Alison is making a name for herself as a solo artist.
Alison Goldfrapp is a celebrated songwriter, vocalist, producer, and performer. For over 20 years, she has repeatedly set the bar high for synth-pop. Her new solo career celebrates her love of house, disco, and 'pure unadulterated fun'. Her single So Hard So Hot 'captures glossy synths and an intense bassline, paired with a classic house beat' (NME).
---
Image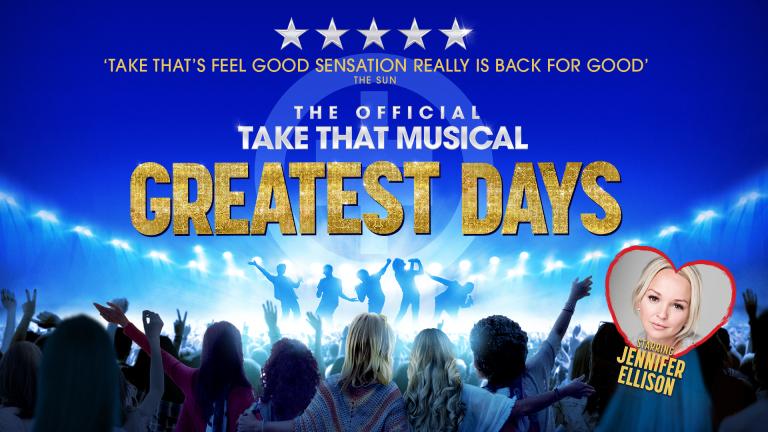 Greatest Days
Mon 28 Aug
Greatest Days stars Jennifer Ellison, best known as Emily Shadwick in Brookside, and now returning to the stage after acclaimed performances in Chicago, Legally Blonde, and Calendar Girls.
Previously titled The Band, the show broke box office records and delighted audiences the United Kingdom when it performed from 2017 – 2019.
Celebrating the 30th Anniversary of Take That's first ever UK number 1 single Pray and coinciding with the summer 2023 release of the movie of this smash hit musical – Greatest Days is sure to be a night out you will Never Forget.