As covid-19 cases continue to rise around Scotland, Edinburgh Trams are committed to ensuring that we are doing everything possible to keep our colleagues and customers safe from the virus.
Following the latest government's advice, it is important that we all play our part by exercising common sense and considering the risks. There are actions you can take to protect yourself and others whilst travelling with us:
We encourage you to wear a face covering (unless exempt), and to wash your hands regularly throughout the day. Likewise, we kindly ask you to cover your mouth when coughing or sneezing.

Please use smart tickets or contactless payment whenever possible, and present your m-ticket, smartcard or paper ticket to the Ticket Inspector; they will check it without contact.

Please do not board the tram or disembark should you feel it is too busy.
To promote good ventilation, all doors open automatically at every tram stop and windows are kept open. Adequate ventilation reduces how much virus is in the air.
Our trams, tram stops, and equipment are subject to an enhanced cleaning regime. This includes cleaning with long-lasting anti-viral products to decrease the potential for the virus to spread.
Image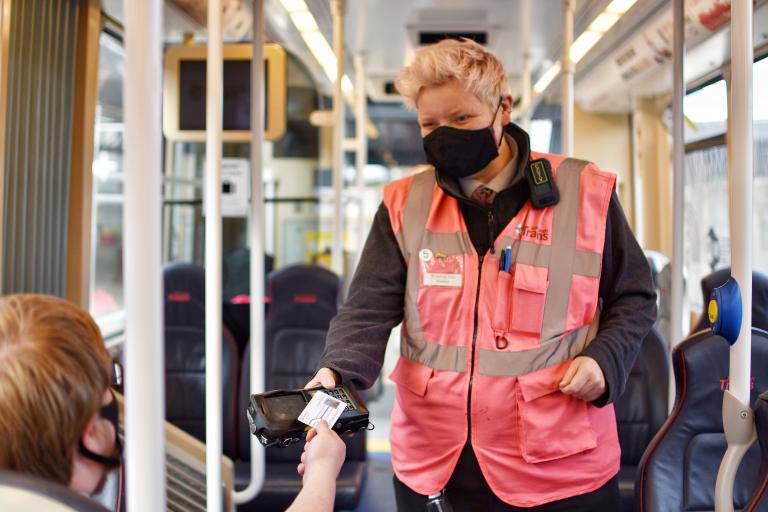 Edinburgh Trams' Customer Experience Manager Dean Anderson, said:
Covid-19 is still in our communities and has triggered a new normal in many aspects of life. We strongly recommend that you comply the current rules and regulations while prevalence is high.
For our latest Travel Advice, click here.