Next Tram to St Andrew Square:
Tram Stop
Saughton tram stop is parallel to Broomhouse Drive next to Saughton Road. This tram stop serves the residential suburbs of Saughton, Carrick Knowe and Stenhouse. 
Stop Status:
Checking real time status..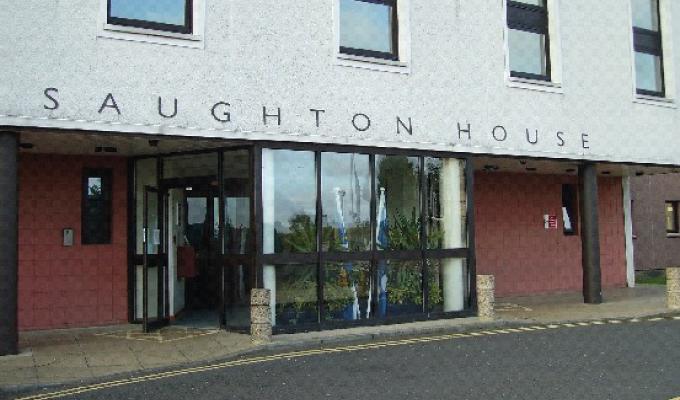 Scottish Government
Saughton House is a large government office which houses the Scottish Government, Scottish Courts Service and a variety of other government office.