Port of Leith
Always buy tickets before you board
Tram Stop
As well as serving local residents, the Port of Leith tram stop is a short distance away from Scotland's largest enclosed, deep-water port.
Stop Status:
Checking real time status..
Other Tram Stops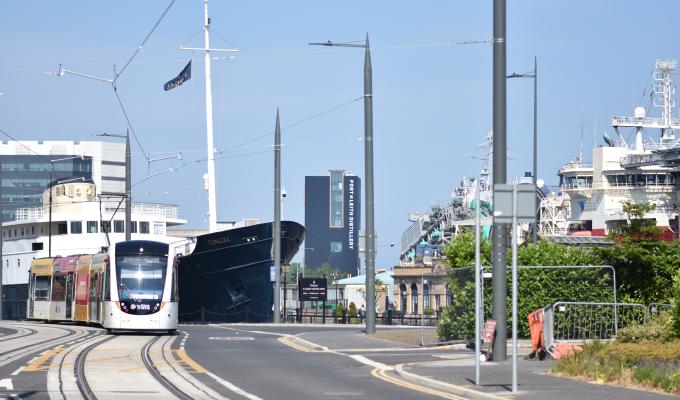 Fingal Edinburgh
A luxury floating hotel permanently berthed on Edinburgh's vibrant waterfront.
A hotel with all the glamour and style of a superyacht but with an old-world elegance that is completely unique.