Tram Stop
Edinburgh Gateway tram stop is connected to Edinburgh Gateway rail station where train services depart toward Dundee, Perth, Glenrothes with Thornton, and other key locations across Scotland. An escalator joins the tram platform to the main entrance of the station which has a ticket office, baby changing facilities, toilets, and a waiting room.
Stop Status:
Checking real time status..
Other Tram Stops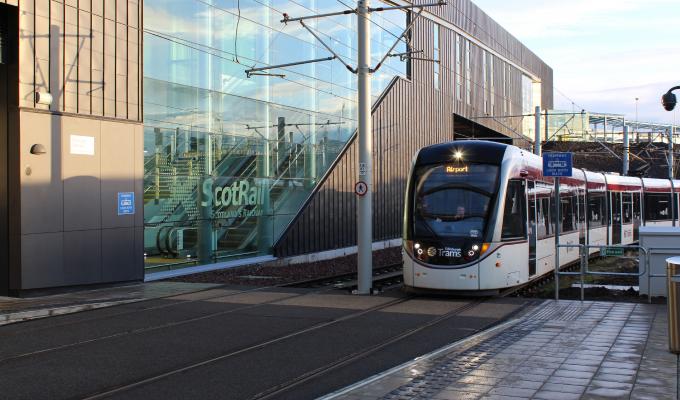 Edinburgh Gateway Station
Edinburgh Gateway provides a smooth transition between Edinburgh's Tram and rail networks with trains serving the East coast of Scotland. Joint Scotrail/Edinburgh Trams tickets are available for travel to and from Edinburgh Airport on the Scotrail website.