Download the Transport for Edinburgh app and you can buy your m-tickets using your credit or debit card – a minimum purchase of £4.00 applies.
Not sure what ticket you need for your journey? Try our Farefinder! 
---
How to use tram m-tickets
This gives you the flexibility of purchasing any combination of ticket types and quantities for use our trams and Lothian Buses and loading them on your phone before you travel. To activate an m-ticket simply scan your ticket at the QR code on the tram stop shelter before boarding.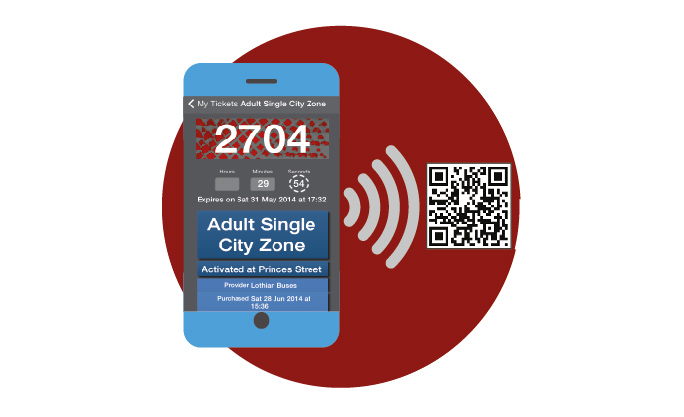 Please remember that m-tickets can only be used by one passenger per device (except Family DAYtickets) but you can now share your m-tickets with family and friends using our new ticket sharing feature.